Fresh Ideas Stage presented by Mitchell Heating & Cooling
Check out the presentation lineup for the Fresh Ideas Stage at this year's show, packed with on-trend topics from your favorite home improvement experts! Come listen and learn, meet and greet, and ask your burning questions on home handyman projects, gardening, saving money around the house (on things like grocery bills and your home heating and cooling bill) and more!
Located in booth 341 in the Jim Graham Building. Presented by Mitchell Heating & Cooling.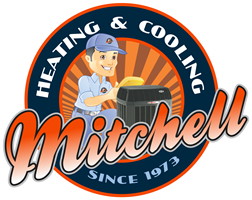 | | | | |
| --- | --- | --- | --- |
| Day: | Time: | Speaker: | Topic: |
| Friday | 12pm | Allen Mitchell, Mitchell Heating & Cooling | Ask the Expert: Home Heating & Cooling 101 |
| | 1pm | HGTV's Darren Keefe - LIVE! Demonstration | How to Build Your Own Raised Garden Beds |
| | 2pm | Faye Prosser, WRAL-TV's Smart Shopper | How to Cut Your Grocery Bills in Half! |
| | 3pm | Cindy Chappell, NC State Extension Master Gardener Volunteer of Wake County | Gardening: Colors for Every Season |
| | 4pm | Faye Prosser, WRAL-TV's Smart Shopper | How to Cut Your Grocery Bills in Half! |
| | | | |
| Saturday | 12pm | Allen Mitchell, Mitchell Heating & Cooling | Ask the Expert: Home Heating & Cooling 101 |
| | 1pm | HGTV's Darren Keefe - LIVE! Demonstration | How to Build Your Own Raised Garden Beds |
| | 2pm | Faye Prosser, WRAL-TV's Smart Shopper | How to Cut Your Grocery Bills in Half! |
| | 3pm | Rich Woynicz, NC State Extension Master Gardener Volunteer of Wake County | Home Vegetable Gardening |
| | 4pm | Faye Prosser, WRAL-TV's Smart Shopper | How to Cut Your Grocery Bills in Half! |
| | | | |
| Sunday | 12pm | Allen Mitchell, Mitchell Heating & Cooling | Ask the Expert: Home Heating & Cooling 101 |
| | 1pm | Faye Prosser, WRAL-TV's Smart Shopper | How to Cut Your Grocery Bills in Half! |
| | 2pm | Rich Woynicz, NC State Extension Master Gardener Volunteer of Wake County | Home Vegetable Gardening |
| | 3pm | Faye Prosser, WRAL-TV's Smart Shopper | How to Cut Your Grocery Bills in Half! |